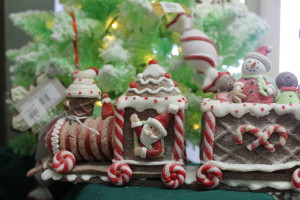 One year in my classroom, as we approached the winter holiday season, I asked my gr. 1's what 'Christmas' was all about. I got a variety of answers. I said to them, "It's somebody's birthday.
Do you know who?"
No one knew. So I told them the original Christian story of Mary and Joseph and the baby Jesus visited by the wise men and shepherds and angels.
Later I was reading them a story about the nativity scene and Cameron asked, "Who is Jesus Christ?"
"Well, Christians say he's the son of God," I answered.
"Does that make Joseph the step-dad?"
"Well, in a way."
"Well, if God's his real father, what does he look like?"
"God is a spirit. God doesn't look like people."
Lily piped up. "God isn't a he or she. God's a spirit."
"What's a spirit?" asked Ashley.
"Well, a spirit is kind of like a ghost…"
"Like Casper?" asked Cameron.
"…or maybe like the tooth fairy," I fumbled, trying to think of images that they could relate to. "Or, perhaps more like Mother Nature. In some magical way, the sun comes up, the sun goes down, the seasons change and seeds grow and animals are born. God's the energy that makes all that happen."
"God created us," Lily said.
"Yes, Christians say that. And they say God created Jesus Christ magically inside Mary's belly or womb."
Nathan, still puzzled, said, "Well I know who Jesus is but who is Christ?"
"Jesus Christ is one and the same person. Just like you are Nathan Wood, Jesus has two names, too."
"Oh," he smiled, happy to understand. "Mr. Christ!"