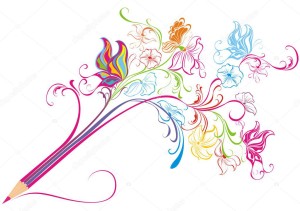 Back in the mid 90's I was teaching a Gr. 1 class at a small country school. One of my student's parents offered to write our Christmas play and so began a new friendship based on our mutual enjoyment of writing. Jane introduced me to a book called The Artist's Way – A Spiritual Path to Higher Creativity by the author Julia Cameron.
It was a book on the link between creativity and spirituality and included a 12 week program of basic principles and activities that rekindled one's latent creativity and helped one to overcome problems such as self-esteem, self-criticism, jealousy, guilt and other factors such as worry over time, money or support, all blocks to our creative energies. Cameron believed that we all are creative beings, that there is not one non-creative person alive. She also believed that the universe is naturally creative and creative expression is the natural direction of life. This resonated so deeply within me as, decades before, in my university years in the early '70's I had studied fine arts, modern dance and drama and experienced a new-found confidence in my own creativity abilities. I, too, believed vehemently that we all are creative beings.
During the '80's, my child bearing years, my life had become very busy with family obligations and yet, during this time, I did manage to work professionally with a dance company in Toronto and returned to university in 1988 to earn a Bachelor of Education. Working full-time, raising a family and working through a difficult marriage didn't leave much time for dance activities any longer. In the early 90's my husband and I separated and a new life began. I was longing for a new outlet for my creative energies.
Cameron's book provided me with that. For 12 weeks, I worked through her book, chapter by chapter, every day writing what she called "morning papers." Each day I sat down with three blank sheets of paper and in a stream-of-consciousness format, I filled those pages. She said to fill them up from beginning to end, even if all I could write was "I don't know what to write. I don't know what to write." She said, if you kept writing, pretty soon something of value was going to come out on that page. I wrote a lot of garbage back then but there were also many true gems of wisdom. I found by writing this way, it released my creative energies and I often found my soul revealed on the page, answering problems that I had fretted over for weeks.
She also told you to take an "artist date" once a week. It could be anything: go visit a fabric store, walk along a quiet river, visit a museum or go watch a parade. You were allowed to do anything at all that helped to rejuvenate, replenish or inspire you. It was to be done solo, was to be fun and festive and was to be filled with play. She said that we work so hard at being artists that we need to give back to ourselves and find the play in our creative process once again.
At the end of the 12 weeks of exploration, Cameron challenged you to set a creative focus for yourself that would work in your life. You were to set a basic goal, the steps you would go through to achieve that goal, and the time frame it would take you. You were to find a mentor that would encourage, guide and prod you along and you must meet with your mentor once a week until the goal was achieved. I chose to focus on writing, to have something published, even if it was only in a small way and I met with my friend Jane in her home, once a week. I continued to write morning papers and we had a lot of fun giving each other small prompts for creative, spontaneous writing and sharing these with each other. At the end of my weeks with her I did achieve my goal and an article on creativity was published in a provincial drama educator's newsletter.
Cameron's book opened up a new world of writing to me. I had always enjoyed writing but she inspired me to explore my writing further and she gave me a means of goal-setting and finding success with my chosen creative field. I would recommend this book for anyone who feels blocked in their creative field. If you are willing to work through her program from beginning to end, you will achieve success – and have a lot of fun doing it. Get those creative juices brewing. Go play.